Yo can order all these albums directly! Every CD € 16,- except otherwise noted, + postage. Please send an e-mail including titel of CD, number, and your address, mail to joerg@widmoser.de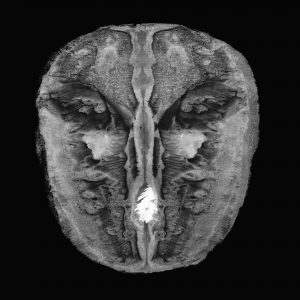 IRMLER / OSTERHELT
Die Gesänge des Maldoror
Klangbad 75, 2017
Hans Joachim Irmler, organ, analog-synthesizer, voice
Carl Friedrich Oesterhelt, piano, analog-synthesizer, hammond-organ, drums
Joerg Widmoser, violin
Winfried Zrenner, violin
Andreas Höricht, viola
Thomas Wollenweber, cello
Salewski, drums
Schorsch Kamerun, voice
Stadtkapelle Scheer directed by Viktor Schill
IRMLER-OESTERHELT-MODERN STRING QUARTET
Formen
Klangbad 70LP, 2015
Hans Joachim Irmler, organ, analog-synthesizer
Carl Friedrich Oesterhelt, piano, analog-synthesizer, hammond-organ, Wurlitzer E-Piano, drums
Joerg Widmoser, violin
Winfried Zrenner, violin
Andreas Höricht, viola
Jost-H. Hecker, cello
Stefan Schreiber, clarinet, saxophone
Salewski, drums
Modern String Quartet
J.S. Bach: The Well-Tempered Clavier, Vol 1
arranged for string quartet by Joerg Widmoser
UMR 125, 2012
"The CD was released and we were electrified: Bach's "Well-Tempered Clavier" played on 16 incredibly coloured strings instead of on black and white and performed by The Modern String Quartet. If you listen to this version, you are overwhelmed and surprised by the transition from keys to strings: Bach wanted to show with this work that a well-tempered-tuned (a compromise) key instrument could play in all keys. But string players with their open fingerboards don't have a problem anyway with key changes. So Bach's key-instrument-exhibition becomes a round and full magical sound. It is a chamber music homage to Bach from D-Major to B-Minor with preludes and fugues. The tempi are fast, free of dynamic knick-knacks, but using all the artistry of a string quartet – with all the polyphonic possibilities."
Thomas Linsmayer
Joerg Widmoser, violin
Winfried Zrenner, violin
Andreas Höricht, viola
Jost-H. Hecker, cello
Double CD € 20,-
Modern String Quartet
Fever
Upsolute Music Records 119, 2008
Joerg Widmoser, violin
Winfried Zrenner, violin
Andreas Höricht, viola
Jost-H. Hecker, cello
tracks
01. Summertime (Gershwin/Widmoser)
02. Erlkönig (Schubert/Zrenner)
03. Pantomime III-Infernal Dance (Stravinsky/Hecker)
04. Mishima (Glass)
05. Hot Fever (Beethoven/Widmoser)
06. Mozart (Mozart/Hoericht)
07. Yatra Ta (Maria/Widmoser)
08. Konsumrausch (Widmoser)
09. G-Spot Tornado (Zappa/Zrenner)
10. Fever (Davenport/Hoericht)
Modern String Quartet
Watermusic
Upsolute Music Records 112, 2004
Herbie Hancock's music MAIDEN VOYAGE is a response of Jazz to Claude Debussy's LA MER. This conceptual album qualified Hancock as the poetic Jazz composer of the sea: "The sea has often stirred the imagination of creative minds involved in all spheres of art."
The Modern String Quartet takes up this idea as a basis for inspiration. Rhythmic currents ride on the waves of the imaginative forces of Jazz, gaining a high quality of relaxation and exploring the Big Blue. During this expedition into the world of water, Haendel's WATER MUSIC gets into the center of a hurricane and is projected into the 21st century. We hear Debussy's harmonies enriched with BLUE NOTES. Mississippi, Amazonas and Niger – old black muddy waters keep on rollin´ in SUITE FOR A FLOATING MOOD until they find their way to the blue sea. In NIAGARA a quiet melodic line develops into falling cascades of tones. And even the dolphins are dancing at this party on CANTALOUPE ISLAND, while on board of Kurt Weills MY SHIP Cool Jazz with Gil Evans is reinvented, later Irving Berlin will ask HOW DEEP IS THE OCEAN?, and finally Miles Davis ALL BLUES shows the real meaning of the BLUE. The sounds of Steve Reich's IT´S GONNA RAIN on tape create an awareness for minuscule details.
In this work of water Blue is dominating. Water reacts very sensitively to musical waves. Artistic use of optical effects makes those phenomenal reflections of musical waves visible. Reflections of light flood the stage, on which the four musicians move at the speed of dripping rhythms. Water is made audible in a multiple way. The audience enjoys the seriosity and the leisure in a new fusion of classical and modern music.
Joerg Widmoser, violin
Winfried Zrenner, violin
Andreas Höricht, viola
Jost-H. Hecker, cello
tracks
01. All Blues
02. Aqua Musica Nova
03. Wasserspiele
04. An Wasserflüssen Babylon
05. Cantaloupe Island
06. La Mer/Remix
07. My Ship
08. Niagara
09. Regen
10. How Deep Is The Ocean
11. Crystal Silence
12. Der tropfende Wasserhahn
Modern String Quartet
vs. Charlie Mariano
Upsolute Music Records 111, 2002
Charlie Mariano, sax
Joerg Widmoser, violin
Winfried Zrenner, violin
Andreas Höricht, viola
Jost-H. Hecker, cello
01. gemini (Joerg Widmoser)
02. dolphin dance (Herbie Hancock/ Arr.: Joerg Widmoser)
03. two sides of a sophisticated lady (Andreas Hoericht)
04. uncle fonk (Joerg Widmoser)
05. pink lady (Charlie Mariano/ Arr.: Jost-H. Hecker)
06. columbia (Jost-H. Hecker)
07. happiness (Joerg Widmoser)
08. dont't love it (Jost-H. Hecker)
09. maxl (Jost-H. Hecker)
Modern String Quartet:
Four Composers
(MOOD Records 6492), 1996
Modern String Quartet:
J.S.Bach: Kunst der Fuge
(MOOD Records 6452), 1994
John Kaizan Neptune/Modern String Quartet
Kite
(Mkosei Japan KJKN -9200), 1992
Modern String Quartet
Four Brothers
(MOOD Records 6372), 1992
Modern String Quartet
MSQ plays Duke Ellington
(MOOD Records 6372), 1990
Modern String Quartet
Live in Baden-Baden
(Upsolute Music Records 104 ST), 1989
LP € 11,-
Modern String Quartet
Jazz für Streichquartett
(MOOD Records 33672), 1988
Modern String Quartet
Elephants and Strings
(Upsolute Music Records 102 ST), 1986
Further CDs with the Modern String Quartet:
1. Konstantin Wecker/Modern String Quartet: ganz schön wecker (Global Musicon, BMG 259012-222), 1988
2. Konstantin Wecker/Modern String Quartet: Stilles Glück, trautes Heim (Global Musicon, BMG 260331-222), 1989
3. Modern String Quartet/Jazz im Gärtnerplatz (BR, CACD 8155), 2000
4. Strings of Fire: Crossover Today (Warner Classics 8573 88026-2), 2003
5. Joe Haider Double Quartet: Mysterious (Double Moon Records 71051), 2006
6. Hugo Siegmeth: Red Onions, celebrating Sidney Bechet (ACT 9443-2), 2006
7. 1700 – Ein barockes Konzerterlebnis (Upsolute Music Records UMR 120), 2008
8. Sarband/ Modern String Quartet: Die Arabische Passion nach J.S.Bach (JARO 4294-2), 2009